Who is George W. Shannon?
January 4, 2018
George W. Shannon, Glass Art Enthusiast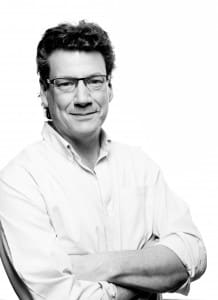 The most beautiful things happen when your hobby turns into a business. That's just what happened with George W. Shannon. Join us as we take a deeper dive into how he transitioned from amateur artist to owning a world renowned glass art studio.
How did you get into your business?
"Honestly, it just started as a hobby, and grew from there.  I started out creating pieces for my friends, but then people I didn't know started asking me to design pieces for them. After that I got involved in the local craft circuit and then one day just decided to go full time into it".
What makes you different from your competitors?
"We see the project right from the design to installation. We don't farm anything out. We meet our clients in their space and add their input on what they would like us to create. We create multiple samples for them, and they choose the one they like the most. We then create, deliver & install the piece for them. Even though they are our core focus, we do more than just stained glass windows, sculptures. We offer a wide range of solutions, more than what most of our competitors would do". 
What do you like to do with your free time?
"I like to go kayaking, cycling & going out to my cottage".
What would you like to say to people who are aspiring to start their own small business?
"Focus on what you enjoy. The creation and building of your business will come on its own. When you start a business, you'll have to integrate your life with it. If there are areas you don't enjoy or are not confident in doing yourself, farm it out. Stick to what you know and really specialize on what you're good at. If you keep focused you'll eventually succeed. Another important lesson I had to learn is how to say say no to people". 
What has been your biggest setback? How did you fix it? What did you learn?
"My biggest set back was caused by putting too much trust and dependence on other people before they've been tested. I fixed it by not giving them too much, to quickly. You learn quickly who is and who isn't self motivated and disconnected to the business. Because of this, I've also learned how to motivate and inspire my employees. I also started to be more observant, and learned to listen to my instinct".
If you were a personal brand, what would your tagline be?
"You only get what you give".
What has been the biggest surprise for you? Something you didn't expect much of, but was the best thing in the world.
"All of the opportunities that have come my way have been beyond my wildest dreams". 
Who do you look up too? Why?
"My mother, she is the utter inspiration to my life. Her dedication to her students and kids, was unreal and it inspires me everyday to do the same thing".
George W. Shannon continues to lift and evolve his craft but his foundation stays the same. He's here to help other artist get to another level. Join his glass art classes, available for all levels, starting in January. We look forward to seeing you!
Subscribe To Our Newsletter.
Join our mailing list to recieve hints and tips delivered directly to your in box each month!