A Touch of Glass
March 16, 2016
A TOUCH OF GLASS
It's always an honour to have our studio featured in the local media. Thank you to the Exchange Times  for this little write up!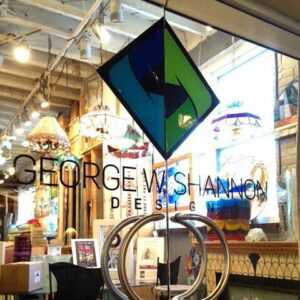 A leader in the glass art industry, George has published six how-to books on glass crafting, which were picked up by publisher Sterling Publishing Co., Inc. of New York.
Committed to nurturing the growth and expression of his clients creativity along with the promotion and of the glass art industry, George runs a series of glass art workshops/classes aimed at beginners, intermediate and advanced glass artists.
"At George W. Shannon Design, we strive to create designs that reflect and represent our clients creativity. In creating beautiful works of art for and with our clients, it's our goal to help them enjoy life just a little bit more."
"We hope that you will be inspired by our products,vision and our passion and talk to us about joining our extensive list of very happy customers from all over the world."
Subscribe To Our Newsletter.
Join our mailing list to recieve hints and tips delivered directly to your in box each month!